Split Gill Fungus
Schizophyllum commune
Found Thursday 2/26/15 growing on a dead log
on Scouters Mtn. near Happy Valley
----scroll down for more pictures ----
---
---

Is it edible:
From Wedipedia:
Although European and US guidebooks list it as inedible,
this is apparently due to differing standards of taste rather than
known toxicity, being regarded with little culinary interest due to its tough texture.
S. commune is, in fact, edible and widely consumed in Mexico and elsewhere in the tropics.
And in North-East India, the state Manipur called it as "Kanglayen" and
its one of the favourite ingredients for Manipuri-Pancake Style called Paaknam.
In Mizoram, the local name is Pasi (pa means mushroom,si means tiny)
and it is one of the highest rated edible mushrooms among the Mizo community.
The authors explain the preference for tough, rubbery mushrooms in
the tropics as a consequence of the fact that tender,
fleshy mushrooms quickly rot in the hot humid
conditions there, making their marketing problematic.


Click Here for more info from Wikipedia



Judy said:If you look at the gills with a hand lens,
you can see that the gills are split lengthwise.
The structure is almost as if it is a lined up cluster of tightly
packed cup fungi on the underside of the cap.
It is very common and fruits nearly year around.


For more information:
Click Here for good pictures from First-nature
Images you will see by clicking above to go to the First-Nature site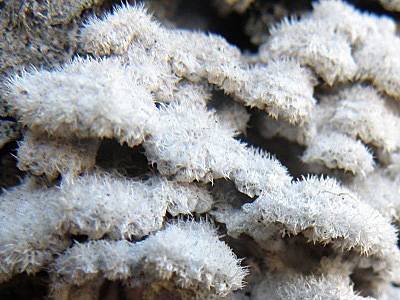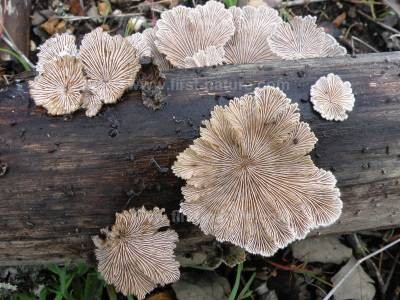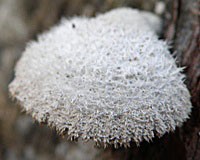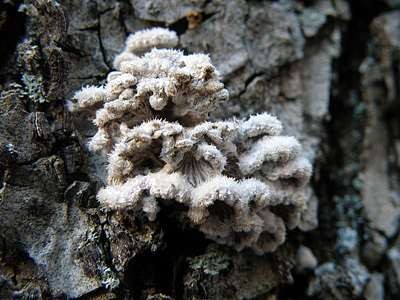 Do offer some comments: Message will go to Elmer
Type your message in the box below and include your name
Click on a thumbnail to enlarge
1.

2.

3.

4.

5.

6.

7.

8.

9.

10.

11.

12.

13.

14.

15.

16.

17.

18.

19.

20.

21.

22.

23.

24.

25.

26.

27.

28.

29.

30.

31.

32.

33.

34.

35.

36.

37.